Special Education Needs and Disabilities (School Offer)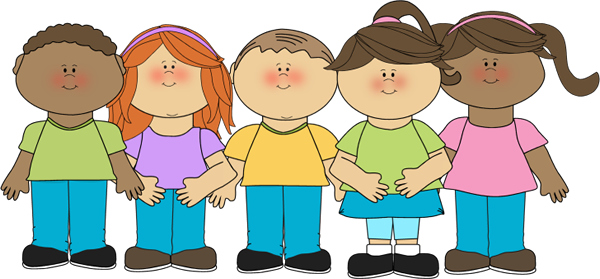 SEND Support Offer 2021-22
At Crossley Street Primary School, 'the teaching of children who have special educational needs is very effective. Their needs are accurately identified and help and guidance provided so they can participate in all activities and make as much progress as possible. Support is modified regularly in light of regular and accurate checking of their progress, to make sure it is always having the desired impact' (Ofsted 2012).
The law states that a child has a Special Educational Need if he or she has a learning difficulty or a disability which requires special educational provision to be made. School age children have a learning difficulty or disability if they:
-have a significantly greater difficulty in learning than the majority of children of the same age,
-have a disability which prevents or hinders them from making use of educational facilities of a kind generally provided for children of the same age.
At Crossley Street Primary School, we share an inclusive vision, 'Our Mantra', which is to create a nurturing environment where every child is valued. We work in partnership with children, parents and other agencies to provide the best possible educational outcomes for all of the children in our care. Our commitment to inclusion involves valuing diversity, understanding difficulties and recognising and respecting individual differences. The best interests of all children, including those with additional needs, are central to our practice and the highest achievement of every individual is at the core of our work. Our focus is early intervention and support and this support will be fair, equitable and transparent.
For children who have a specific learning difficulty or a disability, our Special Educational Needs and Disabilities (SEND) policy outlines the educational support we provide – this is often referred to as our 'SEND Offer'. This provision is alongside the Leeds Local Offer.
Our school's responses to some frequently asked questions with regard to inclusion provide an overview of our philosophy:
What do I do if I think my child or young person may have special educational needs?
Firstly, arrange a suitable time to discuss your concerns with your child's class teacher. They will provide insight into day to day progress. If appropriate, concerns are then referred to Mrs Stanton, who is the school's Special Needs Coordinator (SENCO). Your child's needs would them be assessed and appropriate professionals consulted if necessary. Speech therapy and mental health support may also be accessed through your G.P.

How will school support my child or young person's learning?
Your child will be given extra support to meet specific targets. This could include extra support in lessons through additional resources, prompts or extra help from an adult. Your child then may take part in small group work to enable them to practise key skills or to give them support before they begin a new strategy. This is called 'pre-learning' and can give some children a boost in confidence in areas they are finding challenging. Any plans or targets will be shared with you at parents' evenings or at review meetings with the SENCO as appropriate. Some children may receive support from other professionals such as Education Psychologists or Speech and Language Therapists and some children may be issued with an Educational Health and Care Plan (EHCP). Progress of all children across school and the impact of interventions is closely monitored by the Senior Leadership Team (SLT) and Senior Management Team (SMT).
How will the curriculum be matched to my child or young person's needs?
The curriculum will be differentiated in a manner that promotes every child's learning and resources and support will be distributed in the most appropriate way to facilitate progress. Your child's EHCP will detail specific provision enabling your child to access the curriculum.
How accessible is the school?
Crossley Street has full disabled access, a medical room and a care suite, which offers private showering, changing and toileting facilities.
What support will there be for my child or young person's overall wellbeing and social, emotional and behavioural development?
Our children have the highest levels of pastoral care possible. This support may include sessions with our Learning Mentor, who plans programmes to meet the additional emotional and social needs of individual children. We have close partnerships with outside agencies. This ensures support is available for families who may need additional support. All our staff are trained in child protection procedures and the Head Teacher and one of the Assistant Head Teachers/The Early Years Leader are the two specially designated members of staff who ensure the safeguarding of all children. At Crossley Street both teaching and support staff are trained in First Aid in the work place, with relevant staff fully trained in paediatric first aid. All staff have received epipen training and we are a dyslexia friendly school. School would adhere to a stringent medical plan if your child needed support in this area. This would be drawn up by the school nurse who would act upon the guidance of other medical professionals. Key policies include behaviour and anti-bullying, child protection and special educational needs and are available on the school website and are regularly reviewed and updated by staff/governors. Parents will also be informed of any training opportunities or support that is available, as and when it comes into school.
What services and expertise are available or accessed by school, including staff with specific specialist knowledge?
All children attending Crossley Street will have access to a raft of support. Outside support may include school nurse, Speech and Language Therapy, Visual Impairment Unit, Hearing Impairment Unit, Educational Psychology support, Children and Adolescent Mental Health Services (CAMHS), Special Education Needs and Inclusion Team (SENIT), Autism Specialist Team (STARS), Family Liaison, Family Support workers. A variety of other support services is provided by Leeds City Council SENSAP Team. This team offer support and guidance to school when accessing specialist support for pupils with complex needs and school would always seek parental permission before requesting access to any specialist support. The SMT, SENCO, class teacher, support staff and key workers hold detailed knowledge of all children and work closely with additional needs children.
What training and development is done by staff supporting those with SEND?
All school staff are trained in supporting children with additional needs and the curriculum is differentiated in all classes across school to allow all pupils to access it and to succeed in their outcomes. Staff training is reviewed on a cycle and in-house training takes place around key updates to additional needs provision, in line with national policy. Members of staff working with children with specific needs will also receive targeted training, allowing them to gain a further understanding of how best to support your child, for example, supporting children with communication difficulties, helping children cope with anger management issues and training on the implementation of any intervention programmes.
How will my child be included in activities outside the classroom?
We strive to provide all children with equal access to learning opportunities outside of the classroom, whilst ensuring all children remain safe and protected. With this in mind, school may adapt adult to child ratios in accordance with any additional needs and particularly in the Early Years, parents are often invited to join their children on visits in order to support a desired 1:1 ratio. Your child's class teacher will contact you if any additional support or provision is required in order for them to enjoy an educational, enjoyable and safe school visit. Detailed risk assessments are completed and venues will be visited prior to any visits/residential in an effort to accommodate all additional needs.
How will the school help children and young people transfer to the next phase of education?
All children across school are supported in their transition from one class to another and are provided with informal and more structured opportunities where they visit their new class and teacher. If we feel a pupil is likely to find the transition more distressing, then a further transition plan will be put in place. The transition from one key stage to another can sometimes be more challenging for pupils and as a result, school offers extended transition from Year 2 to Year 3 and also from Year 6 to Year 7. Any children with an EHCP will have transition arrangements built into this where appropriate and the move from primary to secondary is carefully considered for those with EHCP's and is usually included as a specific target to be worked upon during Year 5 and 6. Liaison between settings e.g. Nursery to main school or from Crossley Street to high school takes place and staff/children visit feeder schools and also high school staff visit children at our school too. We use buddy systems in school giving children consistent opportunities to speak with other children and children regularly work with each other, teachers and Learning Support Assistants across Key Stages in initiatives such as 'Young University'.
How are the school's resources/funding allocated and matched to children's needs?
Where a child has been identified as having additional needs, school will then seek out the advice of key professionals who offer guidance and support in how best to enable the child to access the curriculum and make progress. They will outline resources and strategies that would benefit the child if put in place. In many instances, school are able to provide this through the notional budget and pupils can be offered support in a variety of ways, such as groupings, staffing, differentiation, training and resources. Where the recommended provision is unable to be provided by school, either due its specialist nature or cost, then school can apply for additional funding using various band criteria from the authority. Parent/carer's views are also taken into account, as are the child's (where appropriate) and an assessment would be carried out by the specialist team who would be providing the support/guidance for the pupil.
Who can I contact for further information?
If you wish to:
Apply for a place in school, please contact the school office directly

Discuss your child's progress and any initial concerns, please make an initial appointment with your child's Class Teacher

Discuss SEN and support services, please contact Mrs Gemma Stanton (SENCO) via the school office by emailing

cstaples@crossleystreet.co.uk
Useful contacts outside of school:
For children with an existing Education Health and Care Plan (EHC) parents should contact their SEN casework officer in writing:
SEN Statutory Assessment and Provision Team (SENSAP)
Adams Court
Kildare Terrace
Leeds
LS12 1DB