Friends of crossley street primary school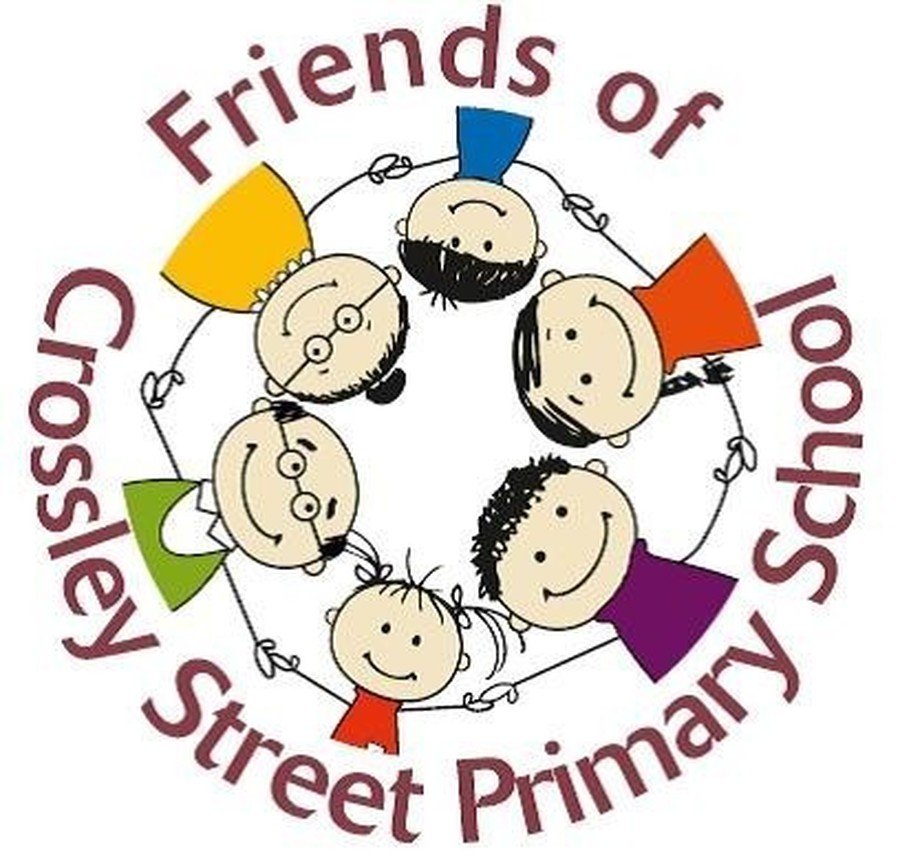 The Friends of Crossley Street Primary School (otherwise known as the PTA) are a group of parent/carer volunteers who help the school by organising fundraising activities and fun events for the children to enjoy. We regularly organise a number of annual activities, as well as ad hoc fundraising events. Examples of these include:
Film Nights
Annual Christmas Fair
Bingo Nights
School Disco
Annual Summer Fair
Production of Children's Christmas Cards
School Uniform Sales
The money we raise through these events all goes back to the school. Some examples of what we have used these funds on recently are:
Funded the purchase and installation of a new climbing net in the playground for all children to enjoy
Funded the purchase and installation of new climbing equipment within the Quad for Nursery and Reception children
Helped pay towards the costs of the all-school trip to the Panto in December 2019
Funded the purchase of new computer coding equipment for ICT
Funded the purchase of new bikes for the Quad for Nursery and Reception children to enjoy
All parents/carers/grandparents are very welcome and actively encouraged to join!
_

Friday 24th January 2020
3:20pm to 4.30pm
A fun afternoon with your friends playing Bingo and winning prizes!
£3 per child
Sweets and drinks included
To secure your place, please make payment by visiting School Money
Select 'PTA Bingo' for each child who wishes to attend
The Bingo will be held in the school hall, the children will be taken there from their classrooms.
Please collect them promptly at 4.30pm
A list of those attending will be issued to the teachers on the day – no tickets will be issued
Open to all children from Year 1 – Year 6
_
Our Christmas Fayre
As always, our Christmas Fayre was a brilliant success and extremely well supported. Thank you so much to everyone who helped, came along and spent their pennies! The PTA raised over £1700 - INCREDIBLE!!!