Year 6 - Mrs Grannon
Party day!
Year 6 have worked so hard towards their SATs, we celebrated with a party!
We did it!
Year 6 celebrating finishing their final SAT's exam with their new leavers hoodies!
Year 6 enjoying their breakfast before SATs!
PE
Year 6 are practising their football skills and gymnastics in PE this half term.
High Voltage!
In Science we are investigating electricity. We are constructing circuits with an increasing number of components and contrasting the effects this has on the function of the components.
HOLES
Year 6 have really enjoyed reading the book Holes. Some activities included creating models of the deadly Yellow spotted lizards and writing information texts about them. We also inspected the camp and wrote a letter to the sheriff urging him to close it down. We enjoyed using ICT to write newspaper reports about Kate Barlow as well as make wanted posters. We were glad to not come face to face with the Warden and her rattle snake venom nail polish!
PE
Year 6 have been enjoying PE with a coach from Leeds Rhinos, teaching them athletics.
Crucial Crew
Year 6 enjoyed an informative trip to Harrogate College to learn all about how to make informed decisions when faced with danger. We learnt how to respond effectively to emergency situations and accidents.
Bikeability
Year 6 have been enjoying Bikeability. They have been gaining practical skills and understanding how to cycle on today's roads.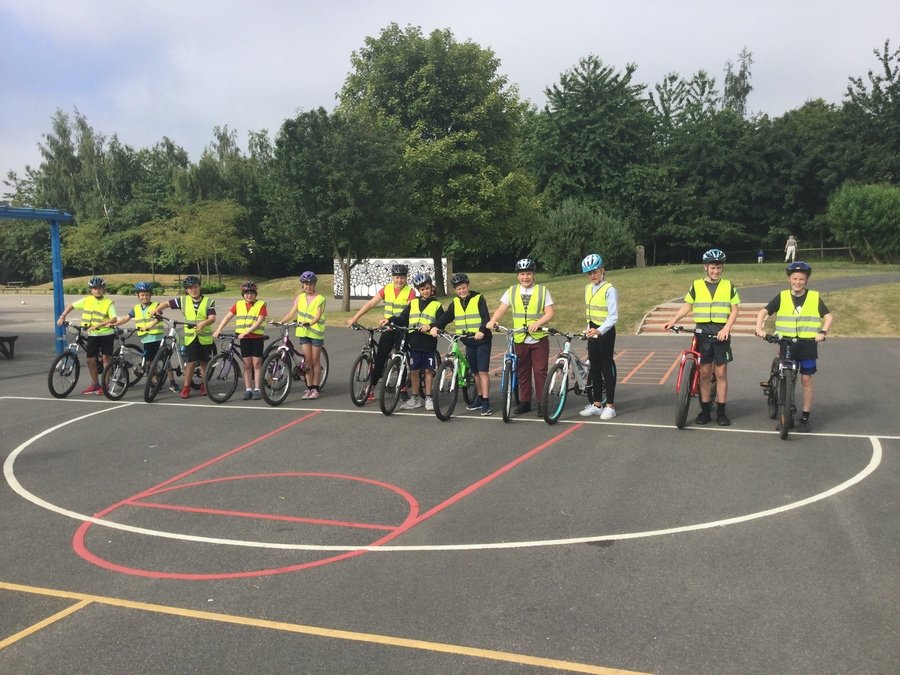 Robin Wood
Year 6 had a fantastic time on their residential to Robin Wood. We had fun taking part in lots of different activities and working together as a team.
PARTY DAY!
Year 6 completed their SATs and deserve a well earned party to celebrate all their hard work! Well done, I am so proud of you all!
Breakfast Club
Year 6 enjoying breakfast club before their SATs tests!
The grammar show!
Year 5 and 6 really enjoyed learning about grammar in a fun and interactive quiz show! They sang, they danced, they laughed!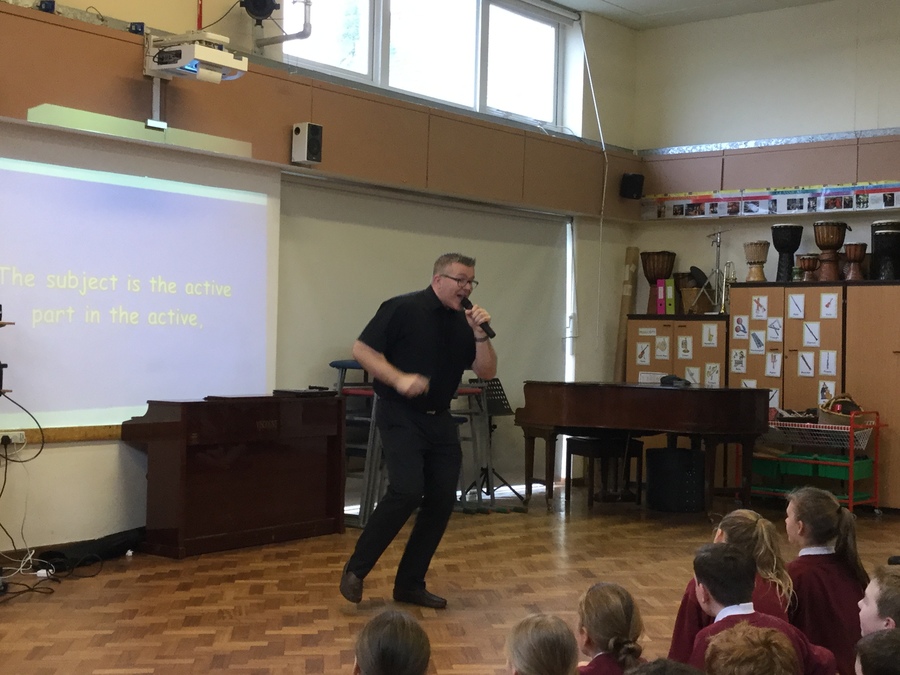 Art and DT
Year 6 were inspired by their new literacy book 'Skellig' to make clay birds.
PHSCE
During our PHSCE lesson on mental health, we learnt how to empty our worry buckets. We watched our flowers open in the water to reveal our best strategies to help us cope with our worries.
English
Year 6 enjoying reading their new class book 'Holes'.
Reading Buddies
Year 6 love going down to reception to listen to their buddies read. Today was even better because we were all dressed in our pyjamas!
Marvellous Maths
Year 6 have been exploring sequences, finding 'nth terms' using algebraic formulas and investigating relationships between numbers.
Hot Seating
Year 6 hot seated the characters from the poem 'The Highwayman' to find out more about their thoughts and actions.
Narrative Poetry
In English we have been doing lots of work on a narrative poem called 'The Highwayman' by Alfred Noyes. We have done some fantastic work on figurative language and explored the authors use of metaphors, similes and personifications to create imagery. We have created our own metaphors and displayed some in the corridor. Feel free to pop in and see our creative ideas.
PE
Year 6 have been developing their skills and knowledge in hockey this half term.