Year 5 - Miss Levine
Youth Speaks Competition
We are so proud of our Year 5 Youth Speaks champions. You were fantastic! Brilliant achievement. Well done, boys!
Ukulele performance
Year 5 did a brilliant ukulele performance at Pudsey Civic Hall this afternoon in front of 3 other schools.
Well done everyone, you were fantastic!
A Day in the Life of a Secondary School Pupil!
Year 5 had a brilliant day at Wetherby High School taking part in 'a day in the life of a secondary school pupil.' They took part in Science, where they looked at chemical reactions; PE, where they did cricket; History, where they studied the First World War and D&T, where they make paper rockets and launched them. Everyone had so much fun!
Our Brilliant Ballroom Dancers!!
Yorkshire Water Treatment Works
We had a brilliant morning at Yorkshire Water Treatment Works in Headingley. We had a tour of the site and learnt so much about how water is cleaned ready for us to drink.
Greek pots
We made Greek inspired clay coil pots then painted our designs on them once our pots had dried.
Our Ancient Greek Myths Performance
We worked very hard planning, writing and rehearsing our plays, along with making all our own props and masks. We performed Hercules, Theseus and the Minotaur and three different versions of Perseus and Medusa. Following our performance, we ate a delicious Greek banquet with our parents who watched the show!
Wetherby High School Art Mural
We had so much fun at Wetherby High School creating a mural inspired by Keith Haring's artwork, along with children from Deighton Gates Primary.
Greek Day
We had a fantastic Greek Day today, learning about Ancient Greek warfare, clothing, slaves, food and games, as well as studying different Greek artefacts.
Langdale
We had a brilliant 3 days in Langdale. We did so many activities and everyone had so much fun. We did a 3 mile hike to the local cave, archery, den building, fire making, team challenges and rocket launch.
Our Amazing Flex Dance Performance!!
Paul Sturgess
We had an amazing basketball workshop with Paul Sturgess, the tallest man in Britain, who is also the tallest basketball player in the world. Everyone had so much fun learning new skills!
Save the Children Christmas Jumper Day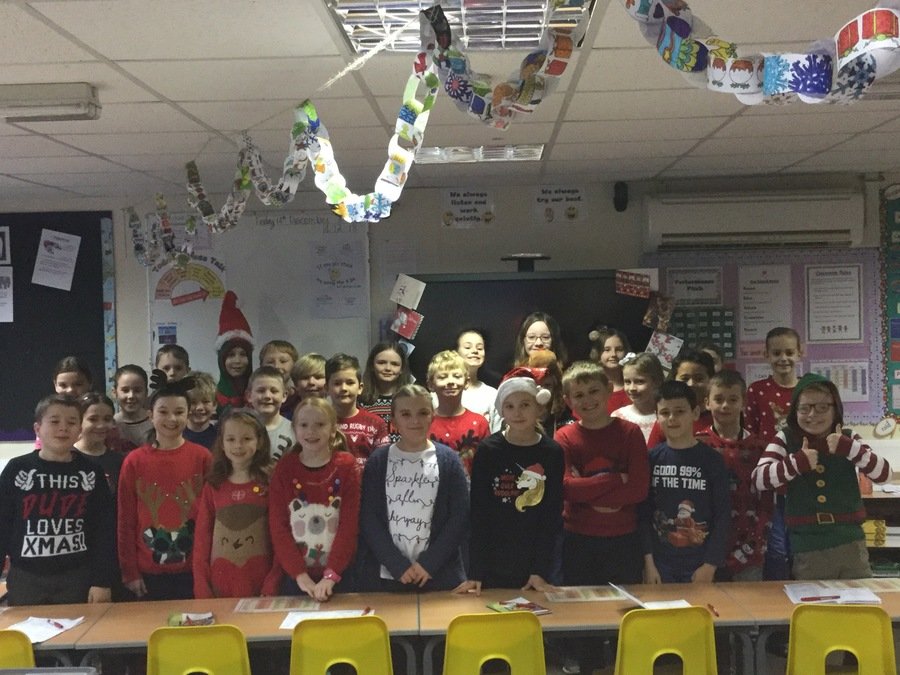 Choral Poetry Performances
Year 5 have been studying different types of poems. We performed 'Vegan Delights' and 'An Everything Pizza' as a class to a beat. Well done Year 5, you were brilliant!
Northern Ballet
Year 5 really enjoyed their workshop this morning with Northern Ballet. They had a lot of fun!
Serena Hall
Children studied the artist Serena Hall and her work. They painted a picture in the style of Serena Hall. Every child's painting is amazing! They should be very proud of themselves.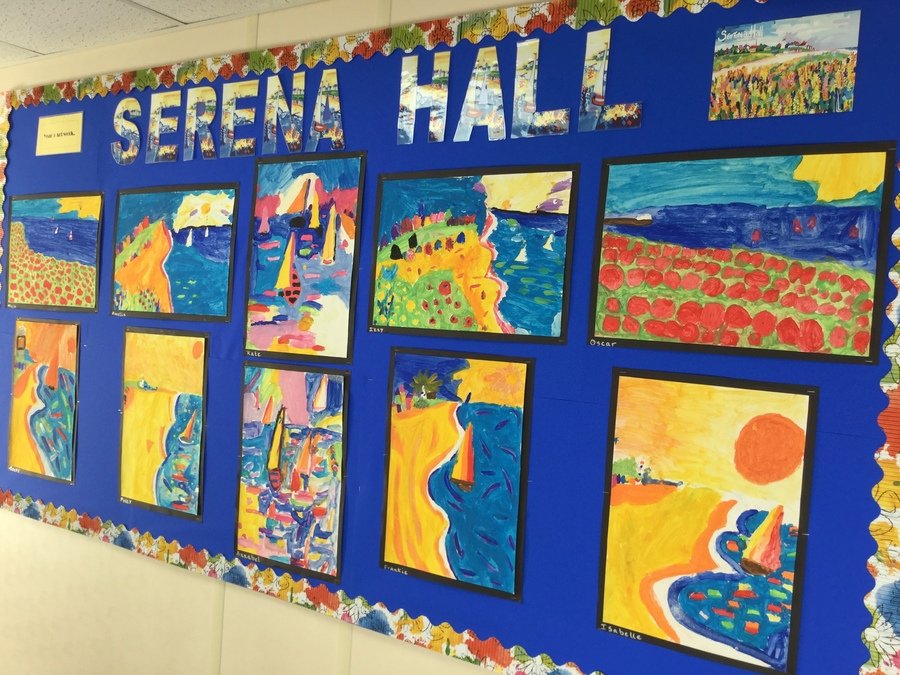 Pebbles
Everyone chose a pebble from Filey Beach. We looked at the shape of our pebble to decide how we would design it.
See below for flags, pizza, ice cream, flowers, dogs and other animals!
Filey
Year 5 had a fantastic day in Filey. They explored in rockpools and built amazing sand sculptures.
Fun was definitely had by all!
Skipping
We really enjoyed our skipping workshop last week. It was such fun!
English
During English we have been reading 'A Boy and a Bear in a Boat' by Dave Shelton, which we are really enjoying. We have just found out that an unusual visitor left a comic on the boat which is written in another language. We had to try and work out what the comic (Komic) said. When we realised it was only the middle section, we invented our own beginning and ending.
Maths
In Maths we have been learning about Roman Numerals. We used coloured pencils to show some different numerals for our partner to guess.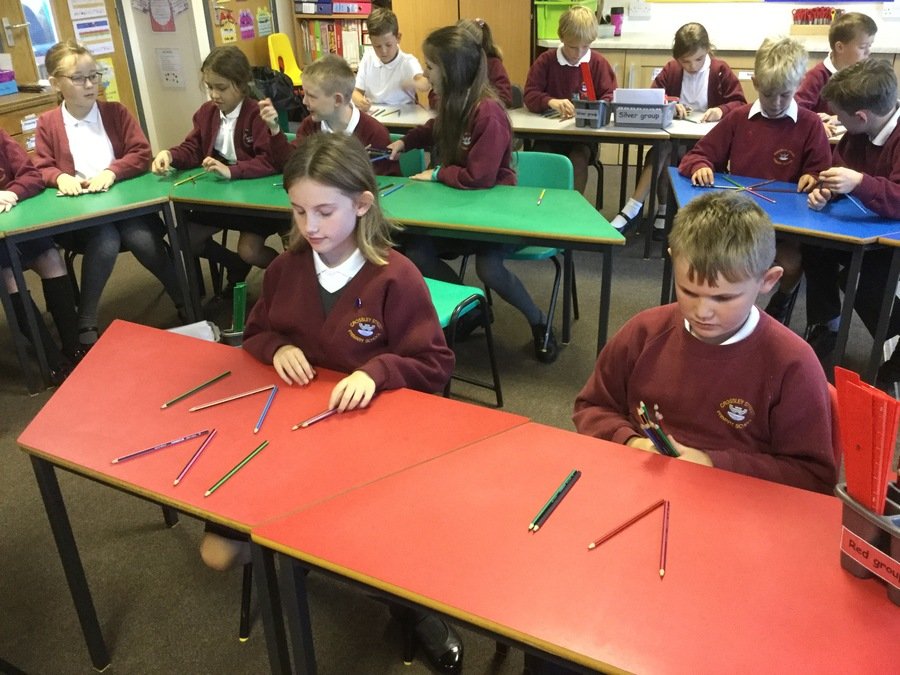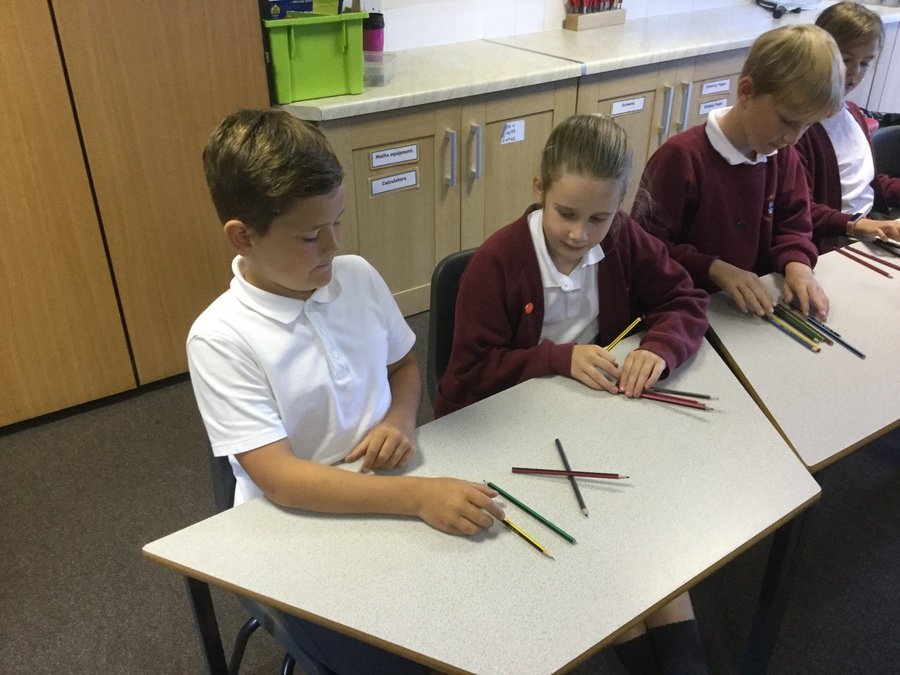 Moral Message
For the Moral Message 'I keep going when things are difficult', we had a complicated Greek pot jigsaw to cut out and assemble. Although it was quite tricky, we all kept going and persevering and co-operated well with others to offer help and support.
Welcome back to school - I hope you all had a brilliant summer and are ready for the exciting challenges of Year 5!