Year 1 - Mrs Potter
Drumming in Music - Bamboo Tamboo!
Yesterday in music we were learning about different rhythms.
OUR FLEX DANCE PERFORMANCE
Merry Christmas
Merry Christmas Year 1! I hope you all have a lovely Christmas and a Happy New Year. I will miss you all very much and I will come back and visit as soon as I can!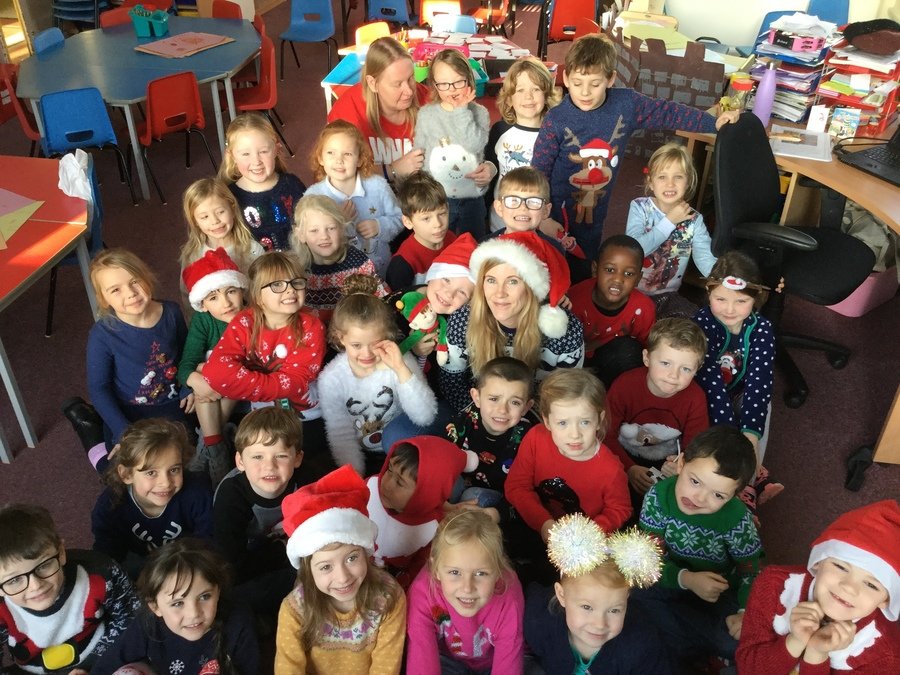 DT
In DT this half term, linked to our Topic, we have designed and made our own fairy tale houses. We had to think about who the house was for, what materials we would use and write an evaluation, once we were finished. We used cereal boxes to build them. We had lots of fun making them and we all worked so well together, helping each other when more than two pairs of hands were needed! Miss Carruthers was so impressed with them, can you work out who lives in which house?
English
In English today, we have been interviewing the Big Bad Wolf to find out more about his feelings and actions after he had tried to trick and eat Little Red Riding Hood. We all found it very entertaining and some answers were very imaginative!
Fairy tale Day
Today was Fairy tale day in Year 1 and we had a magical day! We took part in a fairy tale quiz, testing our knowledge on all the traditional tales we have learnt about, we competed in a book scavenger hunt, we made delicious buns for Grandma, we had a go at repeating patterns using glitter on a magic wand and even made our own crown! We all looked fabulous in our outfits, I am sure you agree!
Rugby
This half term, we have a Leeds Rhino rugby coach teaching us rugby!
Once Upon a Time
This half term, our role play is a castle. We made it ourselves and are enjoying dressing up and playing fairy tales!
Maths
This week, we are working systematically to find all our number bonds up to 10. First, we used the cubes to help us find the number bonds. Then we investigated how we could make sure we had found all the bonds. We learnt that if we start with '0', we will include every one! 0 + 5 = 5, 1 + 4 = 5, 2 + 3 = 5, 3 + 2 = 5 and so on...
Super Movers
In Maths, we like to begin our lessons incorporating some PE and movement to keep us focused on the carpet. The videos help us practice our counting, number bonds and time tables!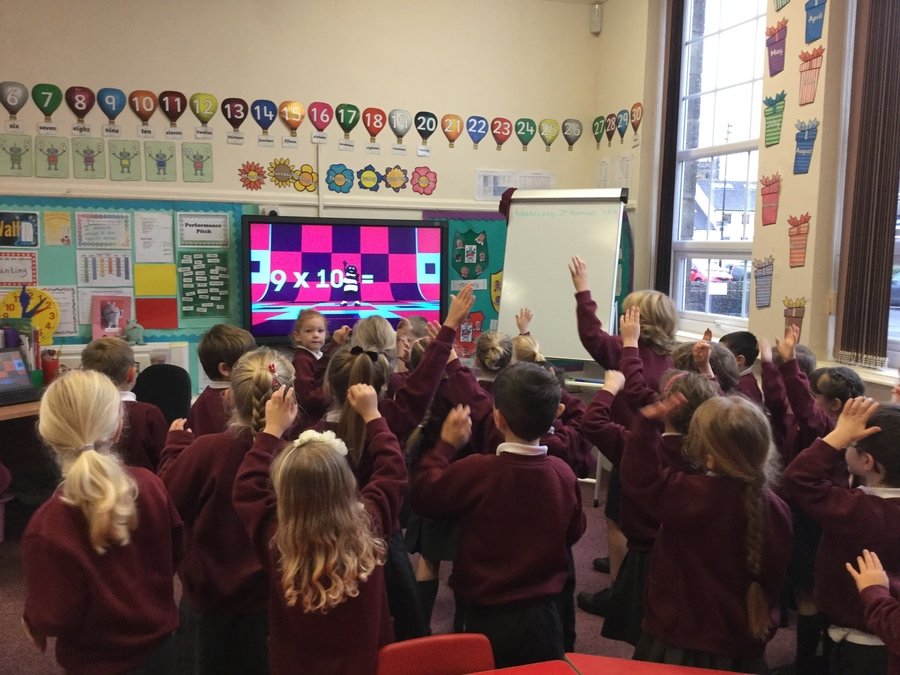 D Side
This week, we were visited by D Side to talk about health and how we can keep fit, it was lots of fun!
Art
We have been learning all about primary colours. We read all about the Colour Kittens and their adventures creating all the colours of the world. We got messy and mixed two primary colours together using our hands to see what colour we created.
Outdoor Learning
Year 1 have made use of the lovely weather this term and have done lots of outdoor learning. We have been following directions in Geography, making leaf art in Art, writing super sentences in English (not forgetting a full stop and capital letter) and learning all about ordinal numbers in Maths.
Number Bonds to 10
We are learning our number bonds to ten. We use Numicon to find the number pairs that make ten.
Marvellous Me
This term our role play area is the doctors surgery!