P.E - A Snapshot of some of the things we do...
Netball Team
Here is our Year 5 and 6 Netball team taking part in a competition at Wetherby Highschool. They did so well, only losing one game!
Basketball
Here are Year 4 enjoying one of their sessions with Coach Gunn...
Hockey and Squash
Year 5 have had two fantastic coaches in delivering hockey and squash lessons.
Paul Sturgess Visit
All our classes were luckily enough to meet Paul Sturgess who is an English former professional basketball player. He was so tall... 7ft 7inches!! Here are some photos from the Year 2 session:
Flex Dance
Year 1 learnt a free-style dance routine over a six week block in Spring 1. They performed for their parents in a special assembly.
Olympic Athlete Visit
We were lucky enough to be visited by Olympic Athlete Laura Weightman today. She delivered an inspiring assembly, all about her journey to success and had lots of tips for the aspiring athlete!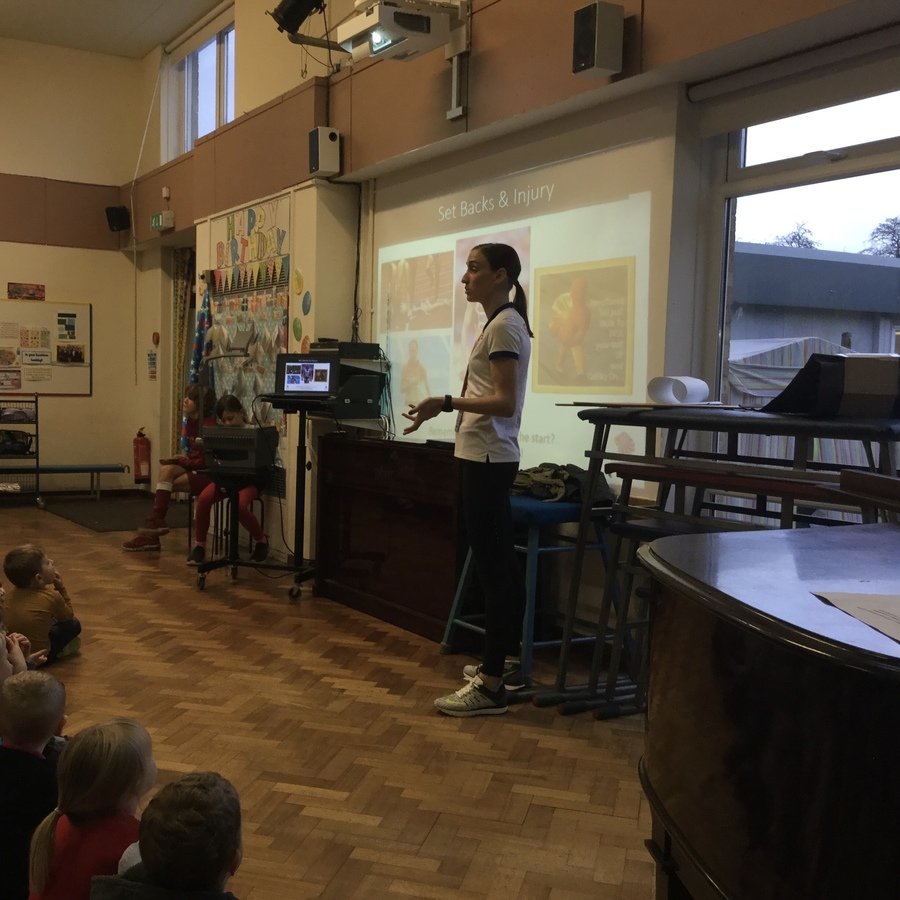 Skipping Competition
Year 4 have been training all term for a skipping competition - stay tuned for an update as to how they went on!
Skipping School
At the beginning of this term, we were visited by Skipping School and since then whole school has gone skipping crazy! We now have a Key Stage box of skipping ropes for each playground for the children to practice! It was so much fun and we loved competing!
Rugby
Leeds Rhinos have been teaching Rugby this term for Years 1-6.
Gymnastics
Years 1 and 2 have had a gymnastics coach to teach them in their PE slot in the first half of this term, they have very much enjoyed their sessions and the teacher will be back in the New Year to teach Nursery, Reception and Years 3 and 4.
Rugby Club
This Autumn term Rugby Club rugby club has ran on a Tuesday lunch time for KS1 and KS2. We love our lunch time club and being taught by Leeds Rhinos!
Cricket
Year 3 and 4 have had a cricket coach in their PE session this half term, they have enjoyed learning new skills and have had lots of fun in the process!
Northern Ballet
Year 4 and 5 were lucky enough to be visited by Fiona from the Northern Ballet at the start of this term. They learnt lots of new skills and we were all very impressed with how well everyone performed! Some children were even invited to audition at the academy!
Football Competition
At the beginning of this year, children from Year 5 and 6 were selected by Mr Whitehead to compete in a 7-a-side tournament at Wetherby High School. Crossley Street played with excellent form and motivation and came in 3rd place. Mr Whitehead was very impressed with both teams and said their team spirit and motivation was outstanding! Well done!