Moral message for the week ending 29.11.19:
"I try to tell the truth, even though it may be difficult."
Every week, we celebrate the achievements of our pupils in a variety of ways. On this page, you can see who has been chosen by their teachers for one of our special awards. Every Wednesday, Mr Hirst hands out his Head Teacher's Awards for children who have been to see him with exceptional work in the last week or things they have achieved outside of school. In Friday's celebration assembly, children who have worked hard to achieve our weekly Moral Message (which is a Social, Moral, Spiritual or Cultural objective shared in Monday's assembly) are presented with the Class Ambassador Award and personalised sticker. Also in this assembly, each teacher chooses four further pupils who deserve a 'Special Mention' sticker. These can be awarded for anything the class teacher believes is worthy of a 'Special Mention' and can be for work, attitude or citizenship. All of these children are invited out to the front of the assembly to celebrate their achievements. Then on the following Monday, we find out which class has had the highest attendance percentage from the week that has just finished. They get to keep our Key Stage One and Key Stage Two Attendance trophies. There is also a raffle ticket draw, where children who have had 100% the previous week have a chance to win a prize!
EYFS and KS1 Class Ambassadors of the week:
EYFS and KS1 Special Mention Awards of the week:
Our Attendance Award Winners: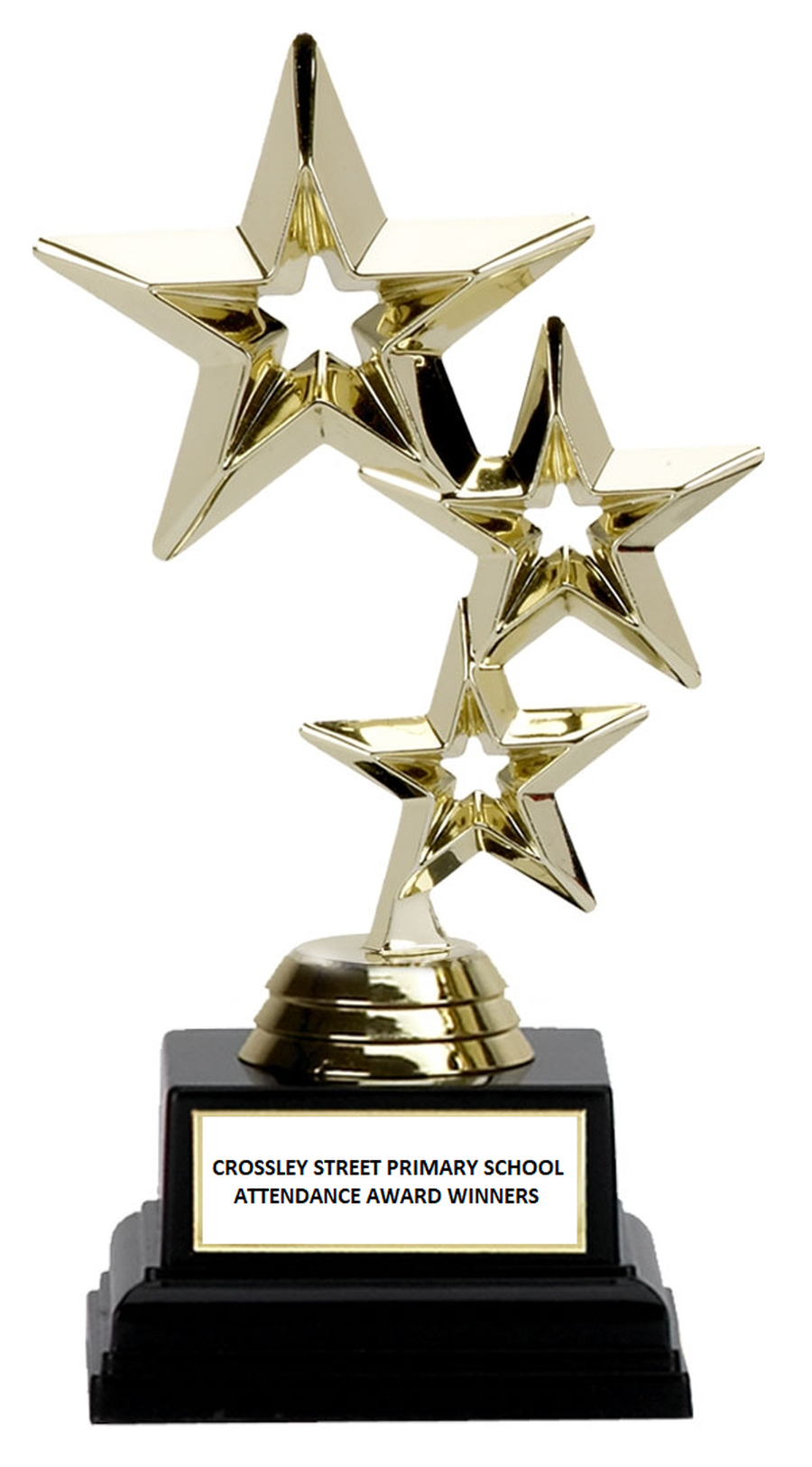 KS2 Class Ambassadors of the week:
KS2 Special Mention Awards of the week:
Head Teacher Awards/Special Achievement Awards: