Year 5 - Miss Levine
Greek Day
We had a brilliant Greek Day! John came in and spoke to us about Ancient Greeks. We learned loads of new facts and even got to try on some Ancient Greek costumes.
Our Amazing World Book Day Costumes!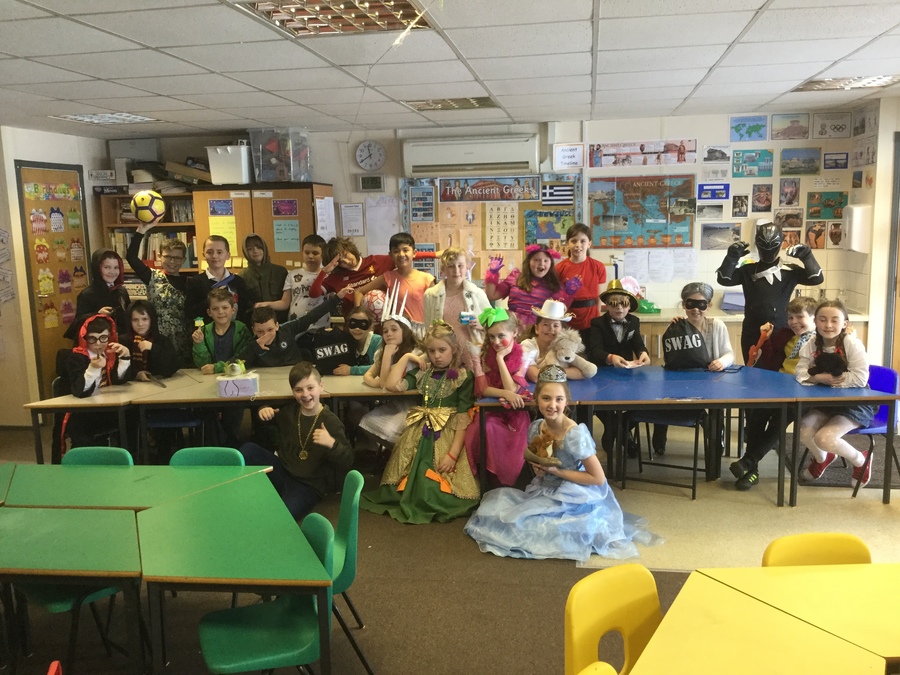 World Book Day Potatoes!
Here are Year 5's book character potatoes: The Seven Dwarfs, Captain Underpants, Cat in the Hat and Snow White to name a few! They are all brilliant, well done!
Orienteering
Children were very competitive completing orienteering activities around school.
Langdale Residential
Everyone had an amazing time at Langdale in February. Take a look at a snapshot of the activities the children took part in. The children really enjoyed fire making, team challenges, den building, hiking, archery and rocket making!
Team Challenges at Langdale
Flex Dance
Children are learning a Bollywood dance routine.
Quicksticks Hockey at Wetherby High School
Year 5 went to Wetherby High School for a Quicksticks hockey lesson.
Everyone had a great time.
Merry Christmas and Happy New Year!
Using Scratch for programming
Children worked with a partner to use Scratch to develop games. Children used logical reasoning to explain how some simple algorithms work. They designed and wrote a script, chose a character and background to make their algorithm work for the maze game. Once children played their game, they were able to evaluate and debug.
Ukulele Lessons
Each week children take part in ukulele lessons. So far we have learnt to play and sing Jingle Bells and Justin Bieber's Love Yourself. Everyone is learning the chords really quickly and having so much fun!
Serena Hall
Children studied the artist Serena Hall and her work. They painted a picture in the style of Serena Hall. Every child's painting is amazing! They should be very proud of themselves.